Titanic will be re-released in 3D in April 2012
20.05.2011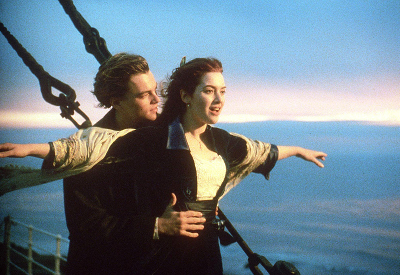 "Jack, I'm flying!" Kate Winslet will repeat on April 6th, 2012, when the second-highest grossing movie of all time "Titanic" comes to theaters once again...but this time in glorious 3D!
After 3D re-release of Star Wars: Episode I in February 2012 by George Lucas, we'll have another blockbuster's 3D makeover in spring - from the director James Cameron! Paramount, 20th Century Fox and Lightstorm have officially announced the date of 3D re-release of Cameron's Titanic - April 6th, 2012. Written, directed and produced by James Cameron, Titanic have received a record of 11 Oscars including Best Picture and Best Director. It also launched the careers of stars Leonardo DiCaprio and Kate Winslet.
Director James Cameron is very excited to finally finish the work on 3D conversion of Titanic and present it "the way it was meant to be seen" - in 3D format. He says: "There's a whole generation that's never seen Titanic as it was meant to be seen, on the big screen. And this will be Titanic as you've never seen it before, digitally re-mastered at 4K and painstakingly converted to 3D. With the emotional power intact and the images more powerful than ever, this will be an epic experience for fans and newcomers alike."
The release date of the movie coincides with the 100th anniversary of the RMS Titanic setting sail. Will be looking forward to it!
Try out 3D experience yourself! To convert any video to HQ 3D format you can use powerful Video to 3D Converter - get your free trial version now. You can also watch any format video in glorious 3D with 3D Video Player instantly. Try it for free!
Get your social on:
Tweet
Read Next -> Ghost Recon, Assasin's Creed and Splinter Cell will get 3D adaptations
<- Back to 3D Media Revolution Blog