Debunking 3D rumor: iPad3 has no 3D display, but still a "lifelike" one
15.03.2012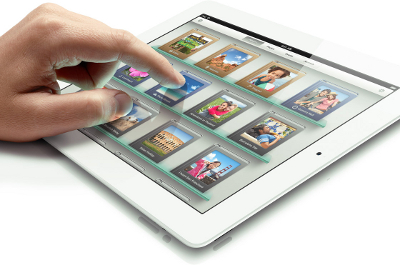 The new, third-generation iPad hits Apple stores tomorrow – Friday, March 16, so millions of Apple consumers and fans are in high anticipation to get the newest gadget for themselves. Earlier there were lots of rumors flooding the web about the possible specifications of iPad 3. The implementation of an auto-stereoscopic 3D display was one of the most frequent hypotheses. However now we know for sure: iPad 3 goes without 3D technology involved.
Feel a bit disappointed? We do. But despite the absence of 3D display iPad 3 still remains an object of desire due to its unique Retina display. Claimed to be a "breakthrough" this display doesn't actually make everything look 3D on it, but still delivers a very lifelike and more crisper vision. Anyway you can always watch videos and movies in 3D on your iPad! Convert your regular 2D video file to 3D using 3D Video Converter and upload the converted output file to you iPod via iTunes. That's the way your iPad supports 3D video.
You can find full specifications of the new iPad 3 on Apple's official website.
Get your social on:
Tweet
Read Next -> James Cameron takes up "Deepsea Challenge"
<- Back to 3D Media Revolution Blog