Apple goes with auto-3D display for its iPad3. No doubt
24.06.2011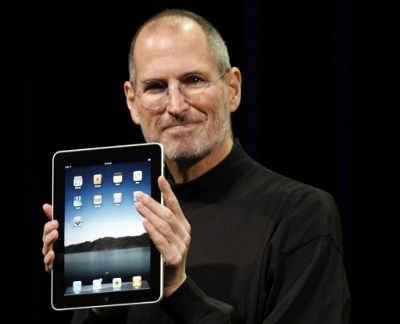 In the run-up to the imminent launch of iPad 3 later this year various rumors of its possible specifications have been flooding the web. Retina Display? Addition of a USB 3.0 port? 4G enabled? The final rumor is that new model of Apple's famous tablet will be released with 3D display. Will it be passive or glasses-free? We vote for the last option and here's our view on this.
The 3D rumor started in May, when RCRWireless blog has announced with its "Hollywood insider close to the big movie studios" the fact that the third-generation iPad will certainly be 3D. This fact is based on their source claiming that the studios are hurrying to create 3D content in time for the release of Apple's iPad3, which is rumored to hit the market this fall. However, we know that Apple normally sticks to its annual product cycle update. So it's likely we won't see the third iPad until next year and all our conjectures will stay uncertain until then. Nevertheless, we're keeping an eye on the main tablet market players for some hints. And what do we see? LG, HTC, Asus and other companies have already adopted 3D technology in their products. This fact can urge Apple to pass ahead of its rivals by adoption of autostereoscopic glasses-free 3D display in its brand new tablet.
Autostereoscopic 3D is mainly adopted by manufacturers of mobile products for their small screens. To date the most famous device to use parallax barrier no-glasses technology is the Nintendo 3DS screen. Unfortunately producing large auto-3D screens is difficult. It requires four times the resolution as a flat picture to produce a no-glasses 3D panel. But this difficulty can in fact act in Apple's favor – the company can amuse everybody and become the first to adopt large screen autostereoscopic 3D in its third-generation iPad.
We're more then certain it will.
Try powerful 3D Video Converter to convert any video to HQ 3D format! Experience 3D technology yourself - get your free trial version now!. Watch any format video in glorious 3D with 3D Video Player instantly. Download free trial!
Get your social on:
Tweet
Read Next -> Must Watch in 3D: Top 10 blockbusters of Summer 2011
<- Back to 3D Media Revolution Blog