Tom Hanks in outer space again: Robert Zemeckis is set to direct him in 3D sci-fi "Major Matt Mason"
17.06.2011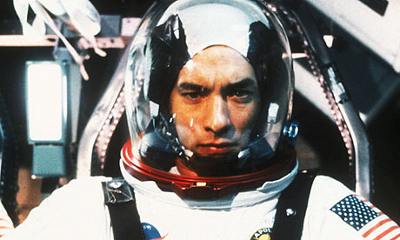 Major Matt Mason is likely to be the second return to live-action filmmaking for Robert Zemeckis, who's currently working on the hero pilot drama Flight. The new sci-fi movie will be also a comeback to space theme for Tom Hanks since his starring in Apollo 13.
The new project will be "a live-action family film about space adventure", co-written by Tom Hanks and Graham Yost. It is based on an adaptation of Mattel action figure – an astronaut Major Matt Mason, which was a popular toy in 1960s and today is considered to be a collectors' item. Tom Hanks' interest in this movie is extended, because it is known that Major Matt Mason was one of his favorite toys as a kid.
The budget of "Major Matt Mason" is said to be over $100 million. However, the start of production hasn't been set yet.
Try out 3D experience yourself! To convert any video to HQ 3D format you can use powerful Video to 3D Converter - get your free trial version now. You can also watch any format video in glorious 3D with 3D Video Player instantly. Try it for free!
Get your social on:
Tweet
Read Next -> Active and passive 3D glasses have been merged into ActivEyes by Volfoni
<- Back to 3D Media Revolution Blog