Television rules the nation: China goes 3D
02.12.2011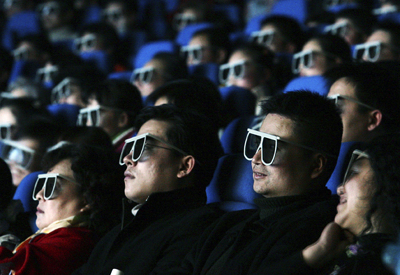 China's first 3D television channel will start its broadcasts on a trial basis on January 1, 2012. This has been announced on Wednesday by the head of the State Administration of Radio, Film and Television Cai Fuchao.
"We have officially started preparations for the country's first experimental 3D TV channel and have issued two technical guidelines on the production and airing of 3D television programs and 3D television signal transmission," said Cai Fuchao.
The 3D TV channel will go into official operation during the Lunar New Year Festival in late January.
Meanwhile, viewers not only in China, but around the world can experience 3D themselves by means of powerful software like 3D Video Converter or 3D Video Player. Download both programs for free trial and start watching regular videos on your PC or any hardware device in magic red cyan 3D!
Get your social on:
Tweet
Read Next -> Steve Jobs biopic may be written by "The Social Network" Aaron Sorkin
<- Back to 3D Media Revolution Blog