Tekken Blood Vengeance – a 3D animated feature film based on famous video game series – is out this summer
16.05.2011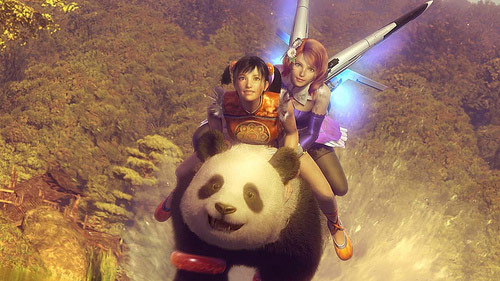 Namco Bandai Games America Inc. announced the upcoming release of a fully-featured 3D film Tekken Blood Vengeance in summer 2011. The animated 3D feature film is based on famous Tekken video game series with its screenplay written by Ghost in the Shell: Stand Alone Complex's Dai Sato. The production is being done by Digital Frontier, who also worked on Resident Evil:Degeneration. Youichi Mouri, who did Tekken 5 and Tekken 6: Bloodline Rebellion, is directing the film.
"Tekken is one of the most recognizable fighting franchises in video games and we believe fans have an enthusiastic appetite for seeing the characters in a new medium" said Carlson Choi, VP of Marketing, Namco Bandai Games America.
Watch the teaser trailer that shows some of the familiar Tekken characters to be in Tekken Blood Vengeance 3D. The movie seems worth waiting for!
Try out 3D experience yourself! To convert any video to HQ 3D format you can use powerful Video to 3D Converter -get your free trial version now. You can also watch any format video in glorious 3D with 3D Video Player instantly. Try it for free!
Get your social on:
Tweet
Read Next -> 3D Guide for amateurs: how 3d movies are made
<- Back to 3D Media Revolution Blog