Must Watch in 3D: Top 20 Movie Premiers of Autumn 2011
02.09.2011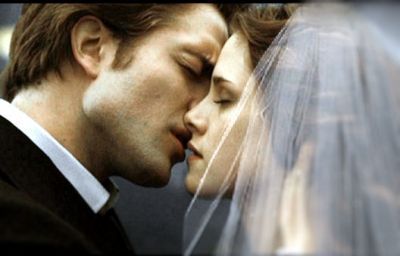 Summer moved on... and autumn has come with its new schedule of the most highly anticipated movie premiers! We have gathered for you the list of Top 20 Most Interesting Films of Autumn 2011 that we recommend you to Watch in 3D. So in release date order you'll find here three sports dramas, two animations, several thrilling horrors and sci-fi films, a couple of outstanding comedies and mind-blowing actions, and, of course, a great romance. Check it out!
Apollo 18 (September 2)
"There's a Reason We've Never Gone Back to the Moon" A new sci-fi horror from Spanish director Gonazlo Lopez-Gallego "Apollo 18" follows a story of a decades-old found footage from NASA's abandoned Apollo 18 mission, where two American astronauts were sent on a secret expedition. The tape reveals the reason the U.S. has never returned to the moon. Looks like "Paranormal Activity" and "The Blair Witch Project", but in space. Really worth checking out.
Shark Night 3D (September 2)
"Terror Runs Deep." Directed by David R. Ellis, the thrilling horror "Shark Night 3D" centers on seven vacationers, whose weekend at a lake house in the Louisiana Gulf turn into a nightmare as they are subjected to fresh-water shark attacks. This one we recommend to watch in a company of seven friends. Have fun!
Contagion (September 9)
"Nothing Spreads Like Fear" Having such a great cast of actors as Jude Law, Gwyneth Paltrow, Lawrence Fishbourne, Kate Winslet, Matt Damon and Marion Cotillard this action-thriller is condemned to success. Moreover, the film is a directorial work of Steven Soderbergh, who stands behind such great films as "Ocean's 11" franchise, "Erin Brockovich", "Traffic" and many more. So don't hesitate and watch "Contagion" - the film, which centers on an international team of doctors who try to save the world from a deadly disease.
Drive (September 16)
Starring Ryan Gosling and Christina Hendricks, the dramatic crime-action "Drive" centers on a Hollywood stunt performer who noonlights as a wheelman discovers that a contract has been put on him after a heist gone wrong. Directed by Nicolas Winding Refn, the film received a standing ovation at the 2011 Cannes Film Festival. So it's quite obvious indication that "Drive" will be on your A movie list.
Moneyball (September 23)
With Brad Pitt, Philip Seymour Hoffman and Robin Wright in the cast, the comedy-drama "Moneyball" is based on the true story of Billy Beane, general manager of the Oakland Athletics, who attempted to create a competitive team despite Oakland's unfavorable financial situation. He tried to do that through analysis and a new, non-traditional sabermetric approach to scouting players. "Moneyball" is definitely a must-watch.
Abduction (September 23)
"The Fight for the Truth Will Be the Fight of His Life" Directed by John Singleton, the action-thriller "Abduction" centers on a teenager Nathan Price (played by Taylor Lautner) who finds out that his parents are not really his when he sees his baby photo on a missing persons website. The cast also includes Lily Collins, Sigourney Weaver, Maria Bello, Jason Isaacs and Alfred Molina.
50/50 (September 30)
"It Takes a Pair to Beat the Odds" The upcoming comedy-drama "50/50" directed by Jonathan Levine is loosely based on the life of its screenwriter and cancer survivor Will Reiser. The film centers on a 27-year-old man Adam (Joseph Gordon-Levitt) who otherwise being in excellent health is suddenly diagnosed with cancer and his struggle to beat the disease with the support from his best friend Kyle (Seth Rogen). Fans of "500 Days of Summer", don't miss dis!
Real Steel (October 7)
"Courage Is Stronger Than Steel." An upcoming sci-fi action "Real Steel" is based on the 1956 short story "Steel" by Richard Matheson and is set in 2020, when robots have replaced humans in boxing. The story centers on a former boxing champion Charlie Kenton (Hugh Jackman) who teams up with his son Max (Dakota Goyo) to build a robot that can contend for the championship. This looks quite fantastic!
Footloose (October 14)
ThIf you loved "Step Up 3D" you should definitely watch its "step brother" (in a positive meaning) titled "Footloose". The remake of the 1984 classic film of the same name "Footloose" is a dance film, starring Kenny Wormald, Julianne Hough, Dennis Quaid and Andie MacDowell. The story follows Ren MacCormack (Wormald) who is transplanted from Boston to the small southern town of Bomont, where he experiences a culture shock as well as falls in love with troubled girl Ariel (Hough). Let's Cut Loose, Everybody.
The Skin I Live In (October 14)
Directed by Spanish filmmaker Pedro Almodovar, "The Skin I Live In" (or La Piel Que Habito) is a drama thriller about a brilliant plastic surgeon Robert Ledgard (Antonio Banderas) who is haunted by past tragedies and succeeds in creating a type of synthetic skin that cannot burn. For his medical research and operations he is holding a young woman Vera (Elena Anaya), who was kidnapped with the help of his servant. The film is based on Thierry Jonquet's novel "Tarantula" and is described by the director himself as "a horror story without screams or frights". Full of suspense and thrill, "The Skin I Live In" will be an exciting cinematographic experience both for Pedro Almodovar and Alfred Hitchcock's fans.
The Thing (October 14)
"It's Not Human. Yet" The upcoming sci-fi horror "The Thing" is both a prequel and a remake to the 1982 John Carpenter film of the same name. Directed by Matthijs van Heijningen Jr., the story takes place three days before the events of the Carpenter's film and follows a paleontologist Kate Lloyd (Mary Elizabeth Winstead) who joins a scientific team at an Antarctica research site, where an alien craft with some creature has been discovered. The cast also includes Joel Edgerton, Ulrich Thomsen, Adewale Akinnuoye-Agbaje, Eric Christian Olsen and others.
The Three Musketeers (October 21)
Shot in 3D, "The Three Musketees" as you have already guessed is an interpretation of Alexandre Dumas' novel of the same name. The adaptation centers on a hot-headed young D'Artagnan (Logan Lerman) who joins forces with down on luck three veteran Musketeers to defeat a beautiful double agent Milady de Winter (Milla Jovovich) and her villainous boss Cardinal Richelieu (Christoph Waltz) from seizing the French throne. Adding Orlando Bloom as Duke of Buckingham to the great cast of actors, and this action-adventure directed by Paul W. S. Anderson seems really worth watching!
Johnny English Reborn (October 28)
"One Man. One Mission. No Chance." Parodying the James Bond secret agent genre, "Johnny English Reborn" is the sequel to "Johnny English" (2003), which is written by and starring the great British comic Rowan Atkinson (also known as Mr. Bean). The film follows Johnny English, who is called back by the British Intelligence Service, MI7, from Tibetan monastery of martial arts in order to help them in catching a band of assassins, who plan to kill the Chinese Premier. It's important to mention that MI7 secret agent is played by charming Gillian Anderson (X-Files).
In Time (October 28)
One of the most anticipated premieres of the season is Andrew Niccol's sci-fi thriller "In Time", starring Justin Timberlake and Amanda Seyfired. The film is set in the future when people stop aging at 25 in order to avoid overpopulation and pay for luxuries and necessities with the most valuable currency – time. So the rich can live forever, while the rest try to negotiate for their immortality. Meanwhile, young man Will Salas (Timberlake) is accused of a murder, but suddenly finds himself with a fortune of time from a dead upper class man and thus is forced to run from the corrupt police force "Timekeepers". The plot sounds very promising. So "In Time" should not be missed as it's known it also stars Olivia Wilde, Cillian Murphy, Matt Bomer, Elena Satine, Johnny Galecki and others.
The Rum Diary (October 28)
Hurray! After enjoying Mr. Johnny Depp in "Fear and Loathing in Las Vegas" you can now have a pleasure to see his performance in the adaptation of another Hunter S. Thompson's novel. This time it's "The Rum Diary", which centers on a freelance journalist and alcoholic Paul Kemp (Johnny Depp), who finds himself in Puerto Rico working for the local newspaper "The San Juan Star". While writing and drinking gallons of rum he falls for the woman Chenault, played by Amber Heard. Check out the magnificent trailer!
Puss In Boots (November 4)
The upcoming 3D animated adventure "Puss in Boots" won't leave you cold as it's a prequel to the "Shrek" series. The animation centers on the character Puss in Boots on his adventures before his first appearance in "Shrek 2" in 2004. The story takes place before Puss met Shrek, when he was a hero who protected the innocent and went on a journey with his old friend Humpty Dumpty to prevent some outlaws finding an ancient power that can destroy the world. The voice cast includes Antonio Banderas, Salma Hayek, Zach Galifianakis, Billy Bob Thornton and others.
Immortals (November 11)
Directed by Tarsem Singh, the upcoming 3D action-adventure "Immortals" is an epic saga based on the Greek myth of Theseus ans the Minotaur and the Titanomachy. The story follows Theseus (Henry Cavill) who battles against imprisoned titans with Hyperion (Mickey Rourke) at the head of them. Spectacular cinematography combined with mind-blowing special effects, this is all about "Immortals". A definite must-see.
The Twilight Saga: Breaking Dawn Part 1 (November 18)
The next highly anticipated premier of the season is the first part of "The Twilight Saga: Breaking Dawn". Starring Robert Pattinson, Kristen Stewart and Taylor Lautner, the film centers on expecting parents Edward and Bella, whose unborn child poses different threats to the wolf pack and vampire coven. "The Twilight Saga: Breaking Dawn Part 1" is directed by Bill Condon.
Happy Feet Two (November 18)
"Every Step Counts" The upcoming animated feature directed by George Miller is the sequel to "Happy Feet". The story centers on Mumble the penguin who has a problem: his son Erik, who is reluctant to dance, encounters The Mighty Sven, a penguin who can fly. "Happy Feet 2" stars Elijah Wood, Robin Williams, Pink, Sofia Vergara and Common.
A Dangerous Method (November 23)
It's time for some psychoanalysis. Directed by David Cronenberg, the historical thrilling drama "A Dangerous Method" shows the intense relationships between psychiatrist Carl Jung (Michael Fassbender), his mentor Sigmund Freud (Viggo Mortensen), and troubled but beautiful young woman Sabina Spielrein (Keira Knightley). The film is based on the 1993 non-fiction book by John Kerr titled "A Most Dangerous Method" and also stars famous French actor Vincent Cassel.
Enjoy watching regular videos in 3D format using powerful 3D Video Player! Watch videos and movies in anaglyph 3D with your family and friends where ever you like. COnvert "flat" videos to dimensional HQ 3D format using fast 3D Video Converter. Download programs for absolutely free and start watching video files on your PC or any hardware device in magic 3D!
Get your social on:
Tweet