iPhone 5 is now officially available for pre-orders
14.09.2012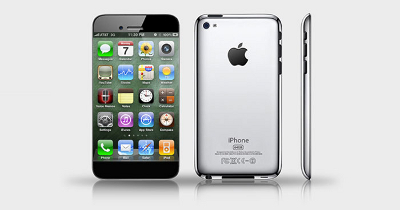 Starting from today September 14th you can make your iPhone 5 pre-order on the Apple Online Store to get your device delivered on September 21st, the iPhone 5 official release date. Don't lose your chance!
If you don't want to stand in a long, very long line at Apple retail store on iPhone 5 release day we advise you to take the opportunity and pre-order the latest iPhone model now on the Apple Online Store. This will save you time and nerves!
Watch 2D regular movies in 3D using powerful 3D Video Converter! Put on anaglyph red-cyan 3D glasses and enjoy the output converted 3D videos on various devices including iPod, iPhone etc. Download 3D Video Converter for free! Switch on 3D mode in 3D Video Player and enjoy 3D effect on the go. Just activate the magic 3D button to watch the video playing back in red cyan 3D - download free 3D Video Player!
Get your social on:
Tweet
Read Next -> Google Maps VS. Apple Maps: the battle over new 3D horizons
<- Back to 3D Media Revolution Blog