Ghost Recon, Assasin's Creed and Splinter Cell will get 3D adaptations
18.05.2011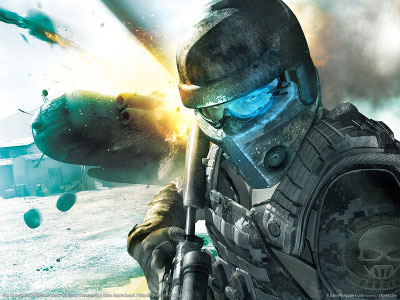 Paris-based company Ubisoft Motion Pictures (behind Prince of Persia) will make 3D features based on its most popular video game franchises: Ghost Recon, Assasin's Creed and Splinter Cell.
For those unfamiliar with game franchises, Ghost Recon is based in the near future during fictional international conflicts and follows a team of special ops soldiers (the "Ghosts"), who are tasked with the most important missions.
Assasin's Creed is an epic action-adventure, which follows the conflict between two secret organizations with two different ideologies (Templars and Assasins), who have influenced, according to the game, most major historical events.
Splinter Cell centers on an elite secret agent Sam Fisher fighting world terrorism and struggling to protect his daughter.
Ubisoft Motion Pictures hopes to have a script ready by the end of the year.
Try out 3D experience yourself! To convert any video to HQ 3D format you can use powerful Video to 3D Converter - get your free trial version now. You can also watch any format video in glorious 3D with 3D Video Player instantly. Try it for free!
Get your social on:
Tweet
Read Next -> Tekken Blood Vengeance – a 3D animated feature film based on famous video game series – is out this summer
<- Back to 3D Media Revolution Blog