Cyclops are coming with virtual-reality Sony 3D headgear
21.07.2011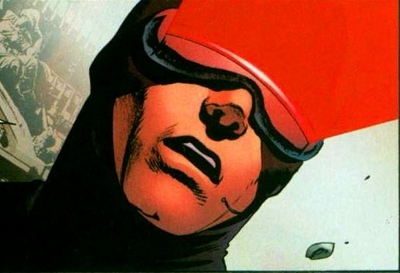 Do you remember the leader of the X-Men superhero team in the Marvel Comics Universe? It's a mutant Cyclops who beams energy from his eyes, wearing a visor with a single lens running eye-to-eye. It seems that guys at Sony are fans of Marvel Comics and this character in particular as they have already introduced their "cyclops-like" 3D headset prototype at 2011 Consumer Electronic Show earlier this year. Now Sony plans to go with it further and make this concept a viable reality.
The prototype introduced by Sony has no product name yet. However, this 3D headset is already said to be a future of 3D gaming. What's so special about it? The device has a visor with twin OLED displays, which transmits HD 3D video and 5.1 surround sound via headphones. All this creates an immersive experience for gamers.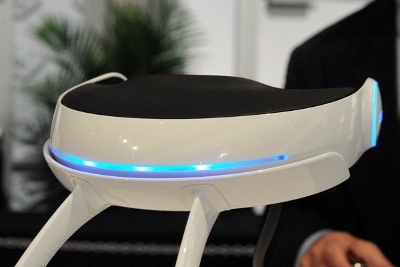 Lawnmover, Virtual Boy... The idea of Virtual Reality(VR) is not really new dating back to 1990s. However, the main reason why it failed then was a lack of head tracking. This problem is now being researched and worked on by Sony specialists. Mick Hocking, Sony Europe group studio manager, said that the company's searching ways to integrate their 3D headset into VR-type games. This is what he said in one of his recent interviews: "We've got a new head-mounted display that we showed at CES that can produce really great quality 3D and a very immersive experience for games." Mr. Hocking also added that at the moment it's just a head-mounted display and the head isn't being tracked, but they are working on this improvement.
The mass production of the Sony 3D headset will apparently start when the new advanced technology is introduced. This can occur in the next few years or, hopefully, even months.
Enjoy HD 3D video with 3D Video Converter! Convert any video to 3D easily - download your free trial version now!. Watch any format video converted to 3D on the fly with 3D Video Player. Get your free trial of 3D Video Player now!
Get your social on:
Tweet
Read Next -> London 2012 Olympic Games to be broadcast in 3D?
<- Back to 3D Media Revolution Blog