3D Sports News: ESPN and Sky 3D will broadcast FA Cup Final live in 3D
27.04.2011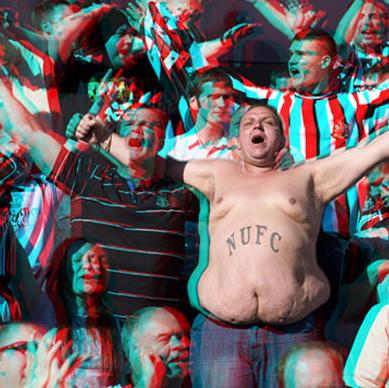 On May 14th ESPN and Sky 3D will collaborate on broadcasting live in 3D a final match between Manchester City and Stoke City in Wembley Stadium, London, England. This will be the first time the FA Cup Final will be available for home 3D viewers in the UK.
"Sports have proven to be a driver for technology and innovation repeatedly through the years, and that continues today with 3D TV. Bringing ESPN 3D's production of great events like the FA Cup Final the Winter X Games and more to fans on Sky 3D will help showcase the new dimension that technology has made possible" said Murray Barnett, vice president, ESPN Media Distribution.
ESPN already operates a dedicated 3D channel in USA, which was launched in June 2010 and screens 3D NBA basketball and NFL American football.
Try out 3D experience yourself! To convert any video to HQ 3D format you can use powerful Video to 3D Converter - get your free trial version now. You can also watch any format video in glorious 3D with 3D Video Player instantly. Try it for free!
(photo courtesy of
TechDigest.tv
)
Get your social on:
Tweet
Read Next -> 3D Guide for amateurs: how 3D technology works
<- Back to 3D Media Revolution Blog