Animated classic The Lion King returns to theaters in 3D
27.05.2011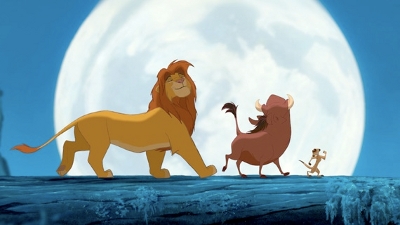 Hakuna Matata! Disney has announced the 3D re-release date of its classic 1994 animation "The Lion King". It will hit theaters on September 16th.
"'The Lion King' is the best-selling home entertainment release of all time—and this is 'The Lion King' like never before," said Bob Chapek, president of distribution, The Walt Disney Studios. "The all-new 3D format immerses viewers in the epic settings and puts them face-to-face with these beloved characters. We're showcasing one of the all-time favorite Disney movies in theaters and making it available in Blu-ray hi-def and in Blu-ray 3D—it's the must-see, must-own title for everyone."
Don't miss the epic movie "The Lion King" with Simba, Mufasa, Nala, Timon and Pumbaa back this fall in 3D!
Get your social on:
Tweet
Read Next -> It's Zen Time Now. Relaxation technique with beautiful 3D slow motion videos
<- Back to 3D Media Revolution Blog