Visual phenomenon of 3D Mapping Projection
28.04.2011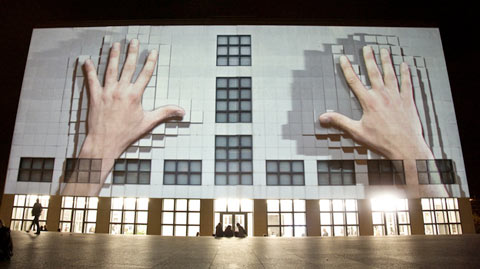 3D Projection Mapping is a relatively new technology that animates stationary objects using 3D video. However this new technology is already taking the world by storm as an advertising phenomenon. It became popular through Guerilla marketing campaigns held to generate extra buzz around big brands such as BMW, Samsung, Adidas, Nokia, Sony, Coca-Cola etc.
3D mapping designers in their work use the method of mapping three-dimensional points to a two dimensional plane. This method enables artists to match video to buildings that they are projecting on and create amazing 3D effects. With added sound effects and music, all this results in remarkable and fascinating experience for viewers.
Here's a selection of the most spectacular and impressive video examples of 3D projection mapping. Enjoy!
Get your social on:
Tweet
Read Next -> 3D Sports News: ESPN and Sky 3D will broadcast FA Cup Final live in 3D
<- Back to 3D Media Revolution Blog