3D Guide for amateurs: history of 3D technology
05.05.2011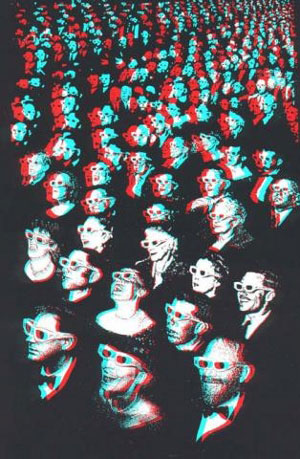 It's funny how many people think that 3D technology appeared not so long ago, while it actually dates back to the 19th century!
The era of 3D technology began in 1844 with the invention of the Stereoscope by Sir David Brewster. His invention enabled photographers to take photographic images in 3D. Later, in 1855 the technology was improved for motion pictures and that's how the Kinematoscope was invented. In 1915 the first anaglyph movie was produced. Viewers used 3D glasses with two different color lenses that would filter corresponding image to each eye. But the actual father of 3D movie process is considered to be British film pioneer William Friese-Greene who filed a patent for the process. In that patent, two films were projected side by side on screen and viewers looked through a stereoscope to merge the two images.
The first public 3D movie "The Power of Love" was displayed in 1922. Later, in 1935 the first 3D color movie was produced in 1935. There is also a recent evidence of Nazi propaganda films shot in 3D in Germany in 1936 that were found in Berlin's Federal Archive.
1950
In the 1950s the stereoscopic technology made a come back, which is known as "The Golden Era" of 3D. The first 3D movie of the 1950s was "Bwana Devil" by United Artists, which was shot in a process called Natural Vision. In 1953 another early 3D film House of Wax was released. It was the first 3D feature with stereophonic sound. It is also known that "The Master of Suspense" Alfred Hitchcock originally planned to release his "Dial M for Murder" in 3D, but then decided to release it in 2D to maximize profits. Although this movie was available in 3D in 1954, it had no playdates in 3D. Other successful 3D movies of that period include: The French Line, Creature from the Black Lagoon, Cat-Women of the Moon, Gog, Dangerous Mission.

1960
During the early 1960s 3D movies appeared sparsely. The true second wave of 3D popularity began with the invention of Space-Vision 3D technology by Arch Oboler. This innovative technology eliminated the need for dual projector set-ups. The first movie to use this technology was "The Bubble".




1970
In 1970 director Allan Silliphant and optical designer Chris Condon developed Stereovision. This was a new 3D technology that used special anamorphic lens to widen the picture using a series of polaroid filters. Stereovision technology put two images squeezed side-by-side on a single strip of 35 mm film. The first Stereovision released movie was a softcore sex comedy "The Stewardesses", which was incredibly profitable.




1980
In the early 1980s were released Amityville 3D, Friday the 13th Part III and Jaws 3D. IMAX began producing documentary films in 3D in the mid 1980s. Their 3D technology eliminated the eye fatigue that was seen in previous 3D technologies. This improved technology, IMAX 3D, was used in many films of the 1990s such as "Into the Deep", "Wings of courage" etc.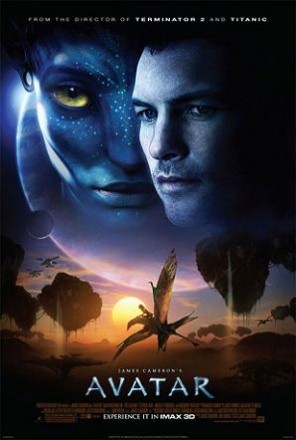 2000
During the 2000s, 3D re-enters mainstream cinema. That was mainly thanks to James Cameron's 3D IMAX feature Ghosts of Abyss released in 2003. This movie was filmed with the Reality Camera System that used HD video cameras, not film. The first full length animated 3D film was "The Polar Express", which was released in 2004. The most prominent 3D films of 2000s: Spy Kids 3D, The Adventures of Sharkboy and Lavagirl in 3D, Monsters vs Aliens, Clash of Titans and, of course, Avatar. Sci-fi action Avatar, directed by James Cameron, is considered to be one of the most expensive films of all time with a budget at $237 million. It is also the highest-grossing film of all time.
Many technologies are available now for 3D presentation in theaters: Real D 3D, Dolby 3D, XpanD 3D, MasterImage 3D and IMAX 3D. And day to day many films shot in Hollywood are being converted to 3D during post-production. This is all due to growing popularity of 3D technology. And with the appearance of 3D television, 3D software like 3D video player and Video to 3D converter the number of 3D technology fans only rises. So the real history of 3D only begins!
Try out 3D experience yourself! To convert any video to HQ 3D format you can use powerful Video to 3D Converter - get your free trial version now. You can also watch any format video in glorious 3D with 3D Video Player instantly. Try it for free!
Get your social on:
Tweet
Read Next -> High in the sky: Glasses-free 3D in-flight entertainment
<- Back to 3D Media Revolution Blog